Bath, Maine, referred to as "The City of Ships," is renowned for its shipbuilding, which began in 1743 when Jonathan Philbrook and his sons built 2 vessels. Since then, roughly 5,000 vessels have been launched in the area, which at one time had more than 200 shipbuilding firms. Bath became the nation's fifth largest seaport by the mid-19th century, producing clipper ships that sailed to ports around the world.

Early in the 19th century, as the demand for wooden ships decreased, most of Bath's shipyards closed. However, World War I created an increased demand for ships, resulting in the opening of new yards, the largest being the Texas Steamship Company's yard just to the north of the downtown Bath area on Bowery Street.

The Texas Steamship Co. created a thoroughly modern steel shipyard from which they launched 35 vessels – these included 15 steamships; two of which were the largest merchant ships Bath ever produced.

On the morning of July 6, 1936, the Bath Daily Times read, "OLD TEXAS YARD SCENE OF FIERCE BLAZE AT NIGHT." The fire was described by the Bath Daily Times as Bath's the most spectacular fire in a number of years. The Texas buildings were dry and ready fuel for the flames. When the fire department arrived it was quickly determined that all attempts to save the buildings would be futile.

In 2005 and 2006, the current "industrial modern" Bowery Street residence was constructed on the brick and concrete foundation of the air compressor/warehouse building.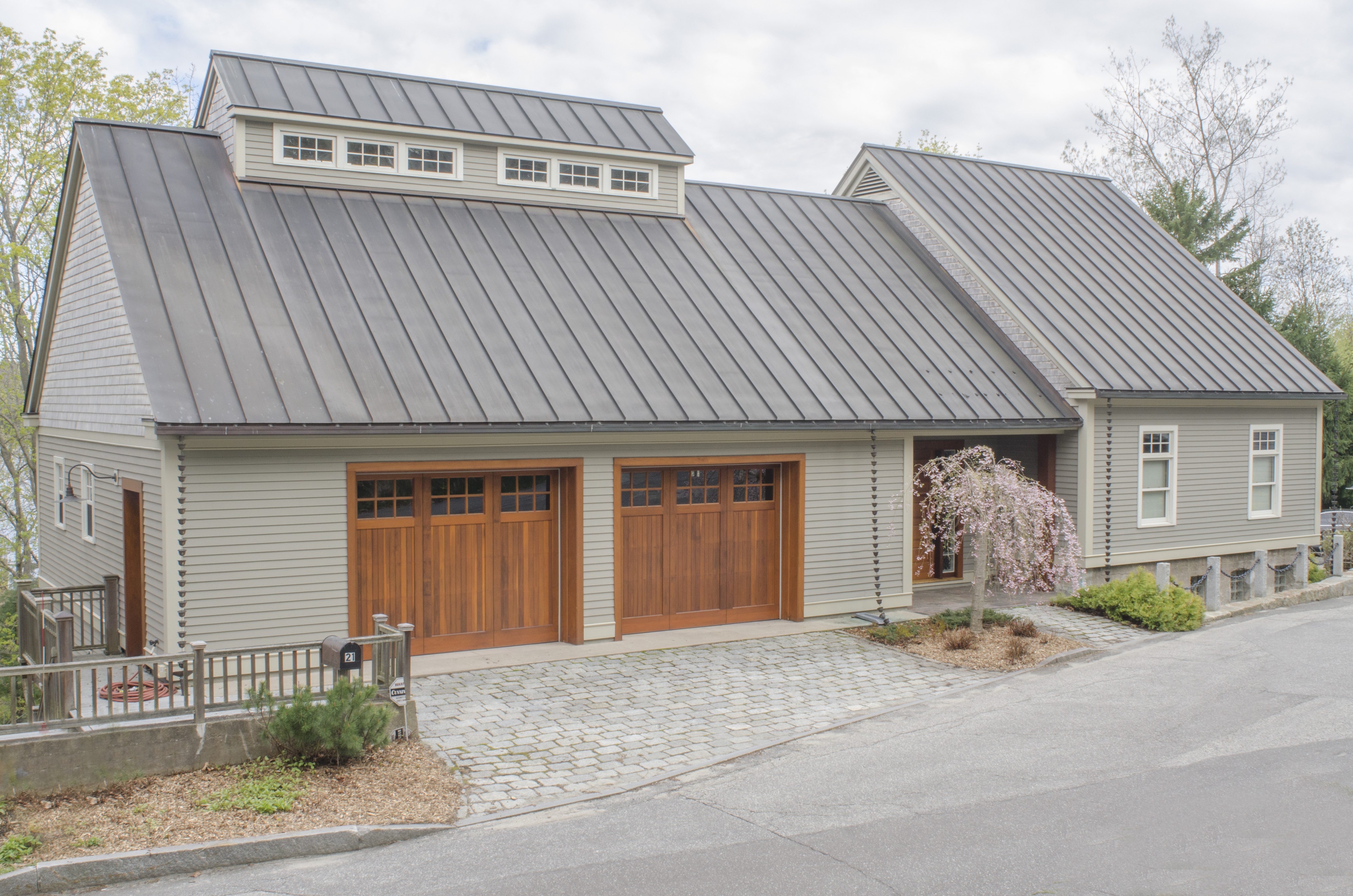 Incorporating the brick and concrete of Texas Steamship Company's old shipbuilding ways, Bowery Street exudes history. Discover 3 captivating floors of a magnificent balance of modern design artfully blended with the industrial, maritime history of the site. Heated cobblestone walkway & Spanish Cedar entrance usher you into transcendence with views of the Kennebec from each floor. Immaculate dual bay garage complete with exposed, natural, Douglas Fir timber frame post & beam. Enjoy morning coffee in the sun-drenched English conservatory. Custom European-style kitchen with AGA Range Cooker and Subzero Refrigerator. Spacious master suite with dressing room, executive closet, balcony & modern granite bathroom with open shower & soaking tub.Just minutes to downtown Bath – "Maine's cool little city." Nearby beaches, golf, private jetport & 40 min to Portland and Portland International Airport.